Our Mission
Jesus says, "I have come that they may have life, and have it to the full" (John 10:10). It is our greatest desire that all who come into our midst may receive comfort, encouragement and healing of the soul, that they may enjoy God's eternal and abundant life. May Tree of Life Christian Church continue to communicate abundant life. This forms the core mission of this church.
Our church name and logo are also designed to encapsulate this message. It is designed according to the picture of the tree of life painted in Revelation 22:1-2:
Then the angel showed me the river of the water of life, as clear as crystal, flowing from the throne of God and of the Lamb down the middle of the great street of the city. On each side of the river stood the tree of life, bearing twelve crops of fruit, yielding its fruit every month. And the leaves of the tree are for the healing of the nations.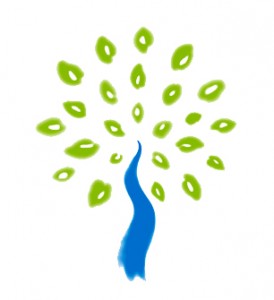 The tree trunk which is painted in blue signifies the life giving water that flows from the throne of God and of the Lamb and it nourishes the tree. The green leaves that appear to explode outwards represent the fruit of abundant life that is given to everyone who receives the Lamb, Jesus Christ, as Lord and Saviour.